12 days, 11 nights - Northern Circuit - Luxury Camping Safari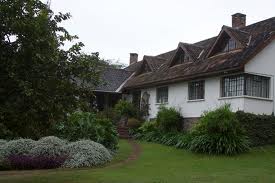 You will be met at the International Airport of by your Driver/Guide and our representative. We will take you to the exclusive Shangazi House. This charming Lodge is situated in an old mansion at the sole of Mt. Meru in a nice tropical garden. Our safari manager will come to meet you and to provide you with a briefing for your Luxury Camping Safari.
Breakfast and Dinner.
NB –if you arrive into another airport than Kilimanjaro we'll arrange a connection flight to Arusha either on arrival or the following day (at extra cost). From Nairobi also road transfers in private or shared vehicles possible.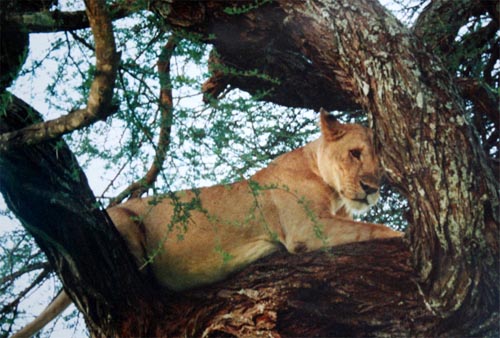 Day 2 – 3
Tarangire National Park
After breakfast, you will depart by road to your first private tented camp, situated along the boundary of Tarangire National Park. Tarangire, Tanzania's sixth largest national park is known for it's majestic baobab trees that dot the landscape, dwarfing the animals that feed beneath them. The park supports a great diversity of wildlife, especially during in the dry season of July to November, when the Tarangire River provides the only permanent water supply in the area. During this season wildlife, including up to 6.000 elephants concentrate along the river.
2 x Overnight at a Luxury Mobile Tented Camp inside Tarangire National Park.
All meals included.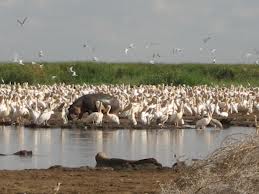 After breakfast you'll drive across the floor of the Great Rift Valley to Lake Manyara National Park. This beautiful park with it's lush vegetation and tropical forests of giant fig and mahogany trees, takes its name from the Maasai word for "euphorbia tirucalli", a bush which is used to make a thorny hedge to protect their cattle. Elephant, giraffe, buffalo, zebra and a variety of antelope inhabit the park as well as a variety of monkeys and a large population of hippos. If you are lucky you may see the Manyara lions, well known for their tree climbing habits, lazily resting on the branches of an "Acacia tortilis" tree. The birdlife is also abundant, with flamingoes, pelicans, hornbills and plenty of forest species.
Overnight at Escarpment Lodge at Lake Manyara or at Plantation Lodge in Karatu nearby.
All meals included.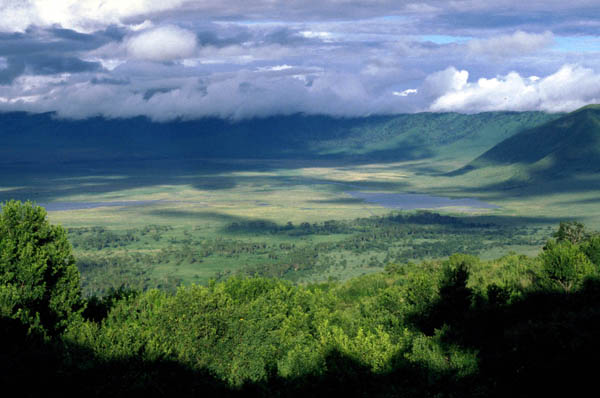 This morning your drive takes you the short distance to the "eighth wonder of the world", the Ngorongoro Crater and to Ngorongoro Conservation Area for an excursion to Northwest Ngorongoro Conservation Area with a drive to Olmoti and Empakai Crater. At Olmoti Crater you can walk down to the relatively shallow crater. The grassy caldera is home to eland, bushbuck and sometimes buffaloes. Water flows across the crater to the south side where it ours out to a small but spectacular waterfall known as Munge Stream. The six kilometer wide Empakai Crater is dominated by a deep soda lake which occupies nearly half the floor. Water birds and wildlife is often seen around the lake.
Your lodging for the next two nights will be at the NgorongoroSopa or Serena Lodge. Perched on the edge of the crater, this beautiful lodge affords panoramic views of the crater floor.
Overnight at Ngorongoro Serena, Sopaor Kirurumu Tented Camp. All meals included.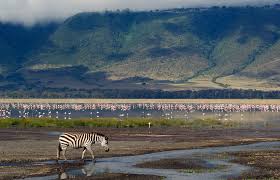 After and early breakfast you will depart for an entire day of wildlife viewing on the crater floor. You'll' have a picnic lunch in a secluded spot and return to your lodge in the afternoon. Later on you go for a Walking safari at the Northern Crater Rim of Ngorongoro Crater inhabited by buffaloes, elephants, baboons, monkeys and different species of birds. Escorted by an armed ranger you follow animal paths through dense bush.
Overnight at Ngorongoro Serena, Sopaor Kirurumu Tented Camp.
All meals included.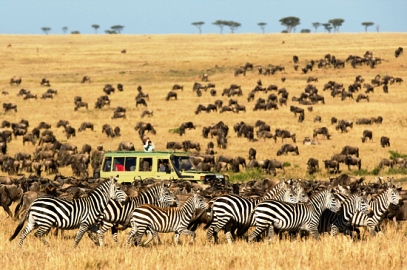 Day 7 – 10
Serengeti National Park
After breakfast depart for the "Great Serengeti", likely the most famous wildlife sanctuary in the world. The vast Serengeti plains cover an area of over 14,763 square kilometers and during the months of the migration, is the habitat of huge numbers of wildebeest, zebra and Thomson's gazelle with estimates of up to 1.5 million. From December through March they concentrate at the Ndutu and Salei plains, where the calving season takes place, attracting the attention of predators like lion, cheetah and hyena. In June and July they move into the western corridor and in October and November the herds can usually be found in the northern Serengeti. The Serengeti "Kopjes", massive boulder islands of granite standing in a sea of grass, provide shelter to a great variety of plants and animals, from the elusive leopard to the tiny dikdik.
You will spend four nights in a luxury private camp, set in a wilderness area, depending on the season and movement of the animals.
4 x Overnight – Luxury Private Mobile Camp. All meals included.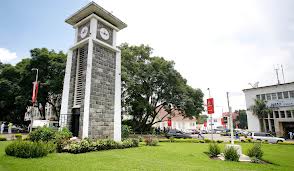 Day 11
Serengeti – Arusha
Early morning game drive to see also nocturnal predators returning from hunting and animals waking up in early morning light. After Lodge breakfast we take you Seronera Airstrip for your flight back to Arusha.
Transfer to Shangazi House for the rest of the day at leisure.
All meals included.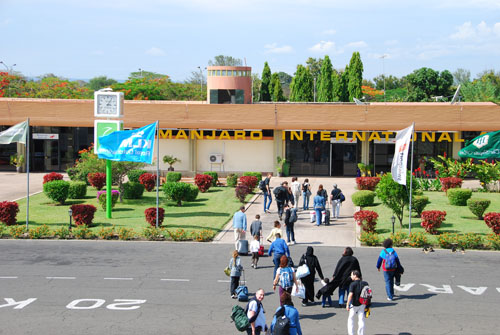 End of your Luxury Camping Safari, departure transfer to Kilimanjaro Airport for departure.
THE TENTS
The tents are Selous style large, walk-in, insect proof canvas tents with private verandahs. Private bush shower and toilet are attached to the back of the tent. Towels are provided. Two wash basins are available for washing up after game drives and in the morning (or whenever you like, all you have to do is ask for warm water). Your beds are comfortable wooden frame beds with thick foam mattresses, made up with fresh linen, two blankets and an African style bed-cover. King size beds can be arranged upon request (before the safari begins). Other furnishings in the tent include: A wooden bedside table, a hanger stand, a writing table, two safari chairs, two woolen African style carpets, 1 kerosene hurricane style lantern, 1 electric lamp and 1 flashlight, kanga table cloths, mirrors, waste and laundry baskets.
BUSH CUISINE
Meals are taken in a spacious mess tent with insect proof windows. The tables are made of African olive wood and covered with local fabric table cloths. The area is lit with pressure lamps. The bar is stocked with cold soft drinks, mineral water and beer; wine and spirits are also available as is ice. It is suggested that clients bring their favorite spirits or order it in advance. All bottled beverages are billed at the end of the safari with the exception of half a bottle of wine per person for the evening meal.
Delicious 3 course meals are cooked in the bush kitchen, an open air affair, yet highly effective as your taste buds will tell you. Menus include: A selection of salads carefully washed with boiled water, soup, meat, fish, and vegetables, pasta or rice, fresh fruits, and cakes for dessert. Special dietary requests can be accommodated and should be booked in advance.
Sample Menu
Breakfast: Coffee & tea served at your tent with the morning wake-up call Fruit juices Fresh fruits and cereals, Cheese, Bread, butter, marmalade, jam and honey, Eggs, sausages and bacon
Lunch: Selection of salads from the buffet Cold cut beef, salami & ham and smoked sailfish, Assorted cheeses, Fruit salad, Coffee & tea
Dinner: Avocado vinaigrette Cream of leek soup Beef tournedo, pommes gratin and seasonal vegetables, Green salad, Lemon mousse, Coffee & tea.