11 days, 10 nights – Honeymoon Safari, North & Zanzibar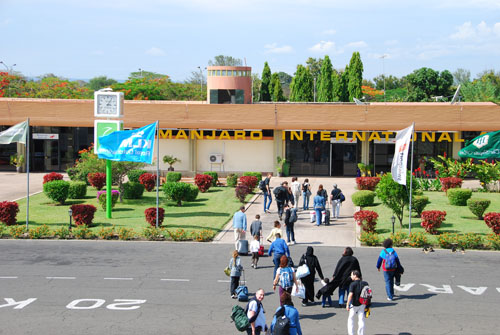 Our representative will pick you from arrival point and then take you to the River trees Country Inn in Arusha for a briefing on your honeymoon safari. This charming Lodge is situated at the banks of picturesque Usa River on an old German coffee estate and offers stunning views towards Mt. Meru and Mt Kilimanjaro.
Alternative accommodation at Lake Duluti Lodge or Mt Village serena.
Dinner is included.
NB –if you arrive into another airport than Kilimanjaro we'll arrange a connection flight to Arusha either on arrival or the following day (at extra cost). From Nairobi also road transfers in private or shared vehicles possible.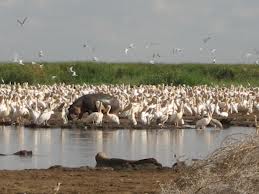 After breakfast we depart for to Lake Manyara. Nestling at the base of the Great Rift Valley escarpment, the park is recognized for its incredible beauty. You can see many game animals such as Buffalo, Elephant, Giraffe, Impala, hippo and others.
Overnight at Escarpment Luxury Lodge at Lake Manyara.
All meals included.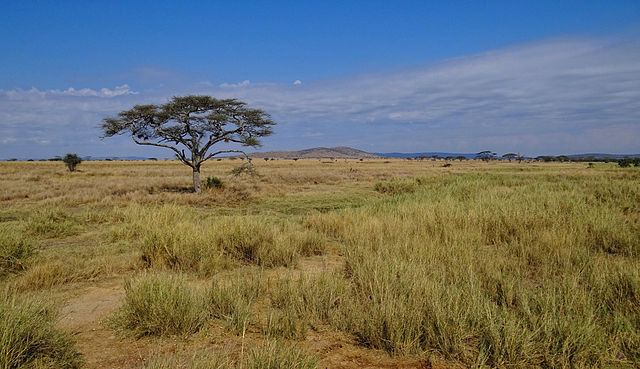 After breakfast you start on your way to Serengeti National Park. A picnic lunch will be provided. On the way you will stop at the Olduvai Gorge where anthropologists Louis and Mary Leakey made many significant discoveries, contributing to the theory that human life originated in Africa. After stopping for your picnic lunch on a kopje (rock outcropping) in Serengeti you will continue further into the park and go on a game drive.
Overnight at Ikoma Tented Camp Serengeti at Serengeti. All meals included.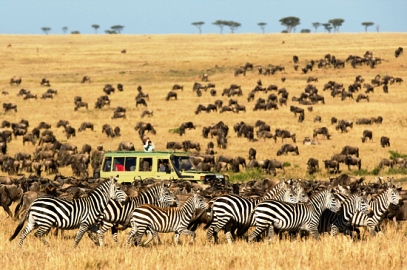 You will have breakfast at the Lodge before we embark on an early morning game drive in the park. The Migration, consisting of around 2 million animals, is on the move all year round. Depending on the season you may see this impressive phenomena. Naturally it also attracts a mass of predators and you may be able to see a band of lionesses gather for a hunt. You will return to your lodge for a sumptuous lunch to gather strength for the afternoon game drive.
Overnight at Ikoma Tented Camp Serengeti at Serengeti. All meals included.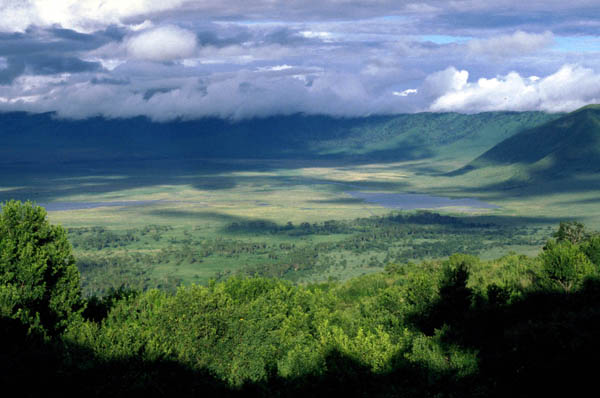 Day 5
Serengeti – Ngorongoro
Early morning game drive to see also nocturnal predators returning from hunting and animals waking up in early morning light In the morning. After breakfast continue game driving on your way to Naabi Hill Gate and towards Ngorongoro Conservation Area. After lunch and some rest at your lodge you go in the afternoon for a Walking safari at the Northern Crater Rim of Ngorongoro Crater inhabited by buffaloes, elephants, baboons, monkeys and different species of birds. Escorted by an armed ranger you follow animal paths through dense bush.
Overnight at Ngorongoro Serena Lodge or NgorongoroSopa Lodge. All meals included.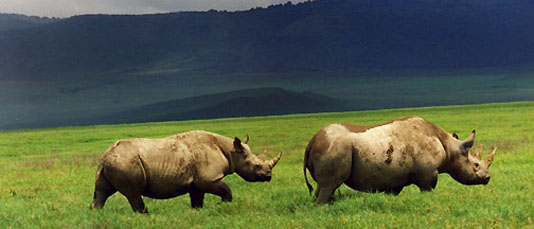 After breakfast you will descend into the crater for a wonderful game drive (with a picnic lunch) inside the Ngorongoro Crater – often described as one of the wonders of the world. It is the world's largest intact volcanic caldera and a natural sanctuary for the dense population of animals which inhabit it. It is one of the few places where the rare black rhino can be observed in their natural setting. As very few animals migrate in and out of the crater with its 2000 ft. high walls, you can expect to see lions, elephants, zebras, hippos, flamingos, jackals, rhinos, antelopes, many birds and myriad other species. With a bit of luck the 'Big Five' can be spotted on just one single game drive! You will overnight at the Ngorongoro Serena Lodge or NgorongoroSopa Lodge – unbridled luxury on the crater rim.
Overnight at Ngorongoro Serena Lodge or Ngorongoro Sopa Lodge nearby. All meals included.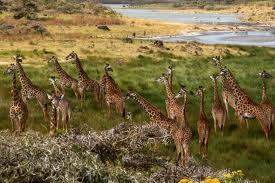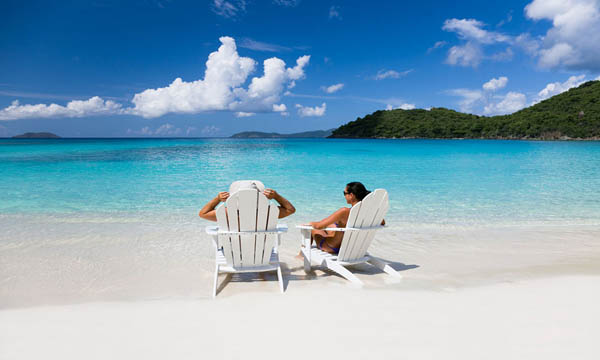 Day 8 – 10
Beach Resort Zanzibar
Relax and enjoy Zanzibar's Beaches around your resort.
Breakfast and dinner.
Stone Town and Spice Tour
On one day you will be on a guided tour. First you visit the Spice Plantations at Kidichi for the famous Spice Tour. We have developed a special Spice Tour with in depth information not only about spices, but also organically grown herbs and a detailed description about their traditional uses in medicine cosmetics and cooking. After the tour we invite for an opulent lunch at the 'Spice Restaurant', where you can taste the spices and fruits.
In the afternoon we will show you Stone Town on our Historical Stone Town Tour. This tour takes you through fabled Stone Town, where history appears to stand still. With visits to the House of Wonders, the Palace Museum (People's Palace) and the Arab Fort amongst others, it is a fascinating look at the essence of Zanzibar. You will see Zanzibar's bustling market, winding alleyways, ornately carved and studded doors, two cathedrals and countless mosques!
Transfer back to your beach hotel.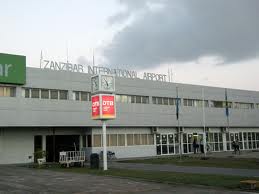 Transfer to Zanzibar Airport for your departure.
NB –if you depart from another airport than Zanzibar we'll arrange flight connections to your departure airport (to Dar Es Salaam also ferry boats possible).