12 days, 11 nights – Southern Tanzania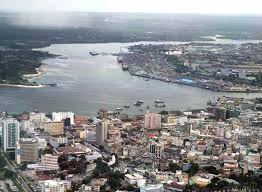 You will be met at the International Airport of Dar Es Salaam by your driver/guide and our representative. We will take you to the Holiday Inn in Dar Es Salaam for overnight.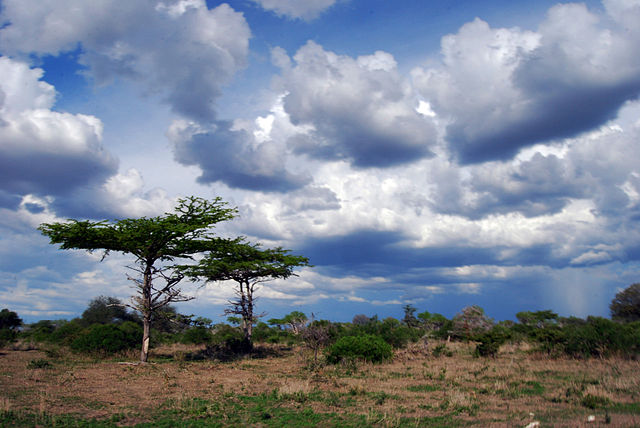 Day 2
Dar Es Salaam – Selous Game Reserve
After breakfast you start your family safari Tanzania South. Pick up from the hotel for your drive to Selous Game Reserve (driving some 5-7 hours). You arrive at your lodge in the afternoon in time for a late lunch at your lodge, taking your time to absorb the wild African surroundings. After lunch and some rest you explore the area around your lodge a little on a guided walking tour along the river banks of Rufiji River. You walk between shrubs and old mahogany trees, watching playful monkeys in the canopy and hippos grunting and socialising in the water. Return to your lodge in time for a cold sundowner drink.
Overnight at SelousKinga Lodge. All meals included.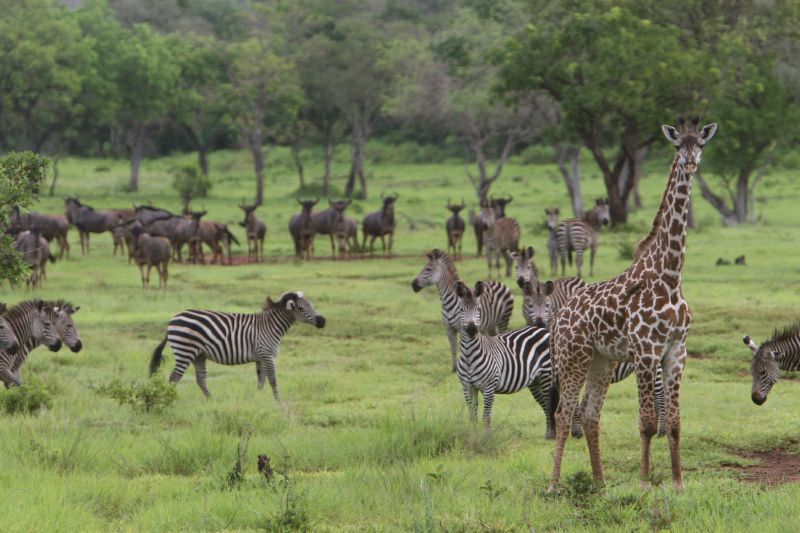 Day 3
Selous Game Reserve
Full day of game drives at Selous Game Reserve, named after famous explorer Frederick Selous. The Selous Game Reserve a vast protected wildlife reserve – a UN World Heritage site and a pristine uninhabited area larger than Switzerland. The topography of the park varies from rolling savannah woodland, grassland plain and rocky outcrops cut by the Rufiji River and its tributaries. Activities are game drives, a thrilling and educational walking safari and a boat trip at Rufiji River.
Overnight at Selous Kinga Lodge.
All meals included.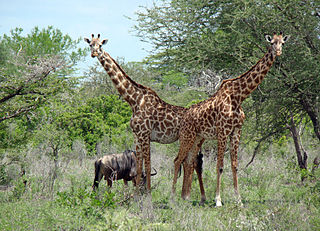 Day 4
Selous Game Reserve
Today you take some cultural excursions to a nearby village. See the local daily life of rural Tanzania in the remote countryside and enjoy some insights into local culture as well as encounters with the friendly villagers. This is a great chance to try out some rudimentary Swahili!
Overnight at Selous Kinga Lodge.
All meals included.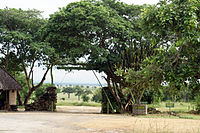 After breakfast you will proceed to the next exciting stop of your safari circuit. First you cross a vast and remote part of Northern Selous on some bumpy and partly dusty roads towards Morogoro Town and onwards to Mikumi National Park, where you reach your camp in the afternoon. Vuma Hills Tented Camp is perched above the trees stretching over the seemingly endless wilderness south west of Mikumi National Park, an ideal place to evoke the true spirit of Africa.
After a short rest you go on an afternoon game drive at Mikumi. Depending on your game drive there is time for a dip in the pool before you get ready for the evening. At your camp there is a special feeding area where rare honey badgers and civet cats can be seen in the evening.
Overnight at Vuma Hill Tented Camp.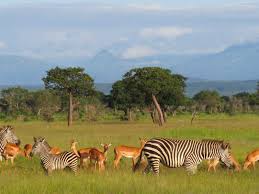 Day 6
Mikumi National Park
Today you explore Mikumi further on a full day safari. A day at Mikumi National Park provides a good impression of African safari wildlife and is very well suited for a short visit. There is a rich variety of bird species as well as large numbers of buffaloes and elephants, and a great many giraffe which can be seen traversing the plains with their unique ambling gait. Close to the water holes lions, leopards and hippos can also be found. Other species residing here include zebras, wild dogs, pythons, hartebeest, wildebeest, elephants, impala, warthog, eland and other antelopes. Several observation towers enable you to overview the rolling miombo woodland and wide open plains of Mikumi in its entirety – an amazing view. Together with an armed ranger you will also go for a walking safari to the bush while your guide shows you shrubs, footprints and animal tracks.
2nd overnight at Vuma Hill Tented Camp.
All meals included.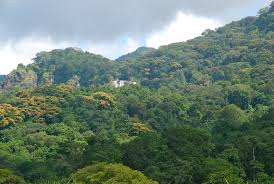 Day 7
Udzungwa Mountain National Park
After breakfast your depart for Udzungwa Mountain National Park (drive of some 2 hours), one of the most interesting bio-diversity and unique rainforest areas of East Africa, where many extremely rare plants and animal species have been identified (and indeed continue to be discovered). Among the six types of primates there are two endemic species found nowhere else in the world – the UdzungwaColobus Monkey and the Sanje Crested Mangabey. You arrive at your camp late morning for a day of walking and bird-watching in the pristine rain forest, hiking towards the Sanje waterfalls for spectacular views of the wide Kilombero Valley. If you wish, you can bath and play around in the pools at the waterfalls.
For the next 3 nights you stay at the unique Udzungwa Forest Camp, set on spacious lush green grounds on the border of the pristine rainforest. Children can roam free around the camp, running on the grass, taking in the magical views of the forest canopy, relaxing at the regular campfires in the night, or even spending some time bug-watching!
Overnight in the Hondo HondoUdzungwa Forest Camp (Accommodation in a en suite luxury tent)
All meals included.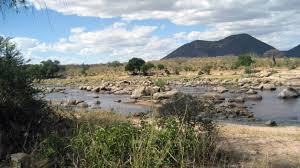 Day 8
Udzungwa Mountain – Ruaha
After breakfast, depart for Ruaha National Park (long drive of some 7.8 hours via Mikumitown andIringa). In the afternoon we reach the lodge constructed on and around a rocky kopje overlooking the Great Ruaha River. The Lodge provide comfortable accommodation and good food while blending into its surroundings to enable visitors to feel themselves a part of the wild. Both the dining "Banda" and the bar, in elevated position above the river combine comfort and coolness together with the most spectacular views.
Overnight at Ruaha River Lodge.
All meals included.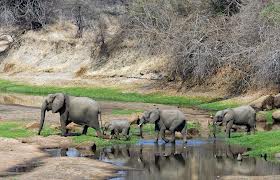 Day 9 – 10
Ruaha National Park
Two full day game drives at Ruaha National Park with picnic lunch.
Ruaha, with an area of 10,300sq.km. Is the second largest park, and second largest elephant sanctuary in Tanzania. The great Ruaha River that flows along its entire eastern border, creating spectacular gorges and scenery, features a large number of hippos and crocodiles. The wide variety of animals include Greater and Lesser Kudu, roan and sable antelope. Bird life is rich, with over 370 species recorded.
2 x overnight at Ruaha River Lodge.
All meals included.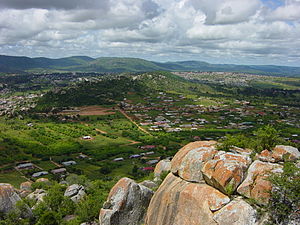 After a last morning game drive you depart for Iringa. En route you visit the Museum of Kalenga the former headquarter of the Wahehe and residents of their chief Mkwawa leading a fierce opposition against the German occuapation during the colonial times. At Isimilia Stone Age Site you see old Stoneage Tools and wander through an amazing Canyon with picturesque limestone pillars.
Reach your lodge in the outskirts of Iringa for dinner.
Overnight at Igumbilo Hill Top Hotel.
All meals included.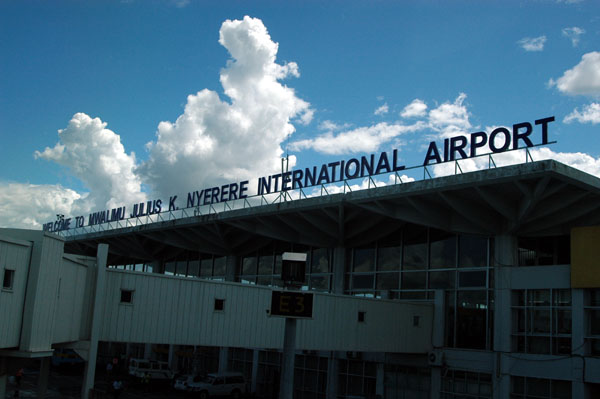 Day 12
Iringa – Dar es Salaam
After breakfast you drive back to Dar es Salaam (some 8 hours) with arrival in the late afternoon at the Airport or your hotel (or in time for the last flight to Zanzibar at 18:15 for extension ).