14 days, 13 nights - Safari & Zanzibar Combination
Part 1 of your Safari & Zanzibar Combination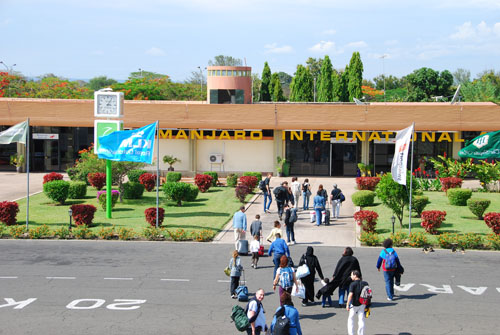 You will be met at the International Airport of Kilimanjaro by your Driver/Guide and our representative. We will take you to the River trees Country Inn This charming lodge is situated at the banks of picturesque Usa River on an old German coffee estate and offers stunning views towards Mt. Meru and Mt Kilimanjaro. Alternative accommodation is at Lake Duluti Lodge at Lake Duluti. Our safari manager will come to meet you and to provide you with a briefing for your safari & Zanzibar combination. Dinner included.
NB – If you arrive into another airport than Kilimanjaro, we'll arrange a connection flight to Arusha either on arrival or the following day (at extra cost). From Nairobi also road transfers in private or shared vehicles possible.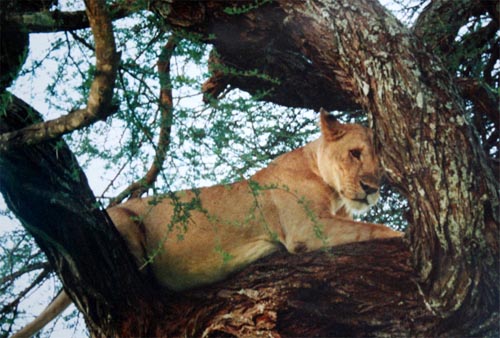 Your Tour starts with the drive to Tarangire, the third largest national park in northern Tanzania and sanctuary for an unusually large elephant population. Majestic baobab trees are an interesting feature of the park, dwarfing the animals that feed beneath them. Animals concentrate along the Tarangire River, which provides the only permanent water supply in the area. There is a great diversity of wildlife including lion, leopard, cheetah and up to six thousand elephant.
Overnight at Maramboi Tented Camp at Tarangire. All meals included.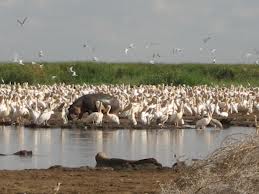 After breakfast we depart for Lake Manyara. Nestling at the base of the Great Rift Valley escarpment, the park is recognized for its incredible beauty. You can see many game animals such as Buffalo, Elephant, Giraffe, Impala, hippo and others.
Overnight at Serena Lodge or Escarpment Luxury Lodge at Lake Manyara. All meals included.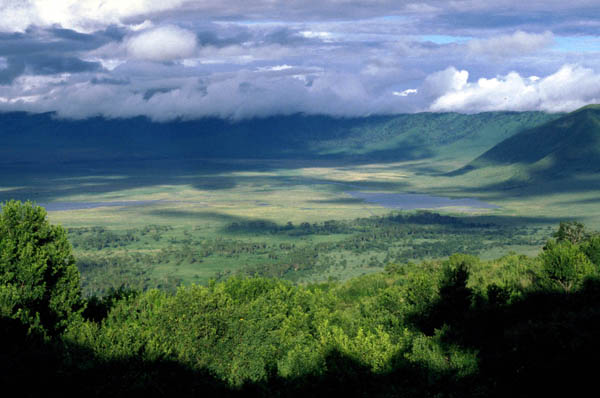 After breakfast you will proceed to Ngorongoro Conservation Area and descend into the crater for a wonderful game drive (with a picnic lunch) inside the Ngorongoro Crater often described as one of the wonders of the world. It is the world's largest intact volcanic caldera and a natural sanctuary for some of Africa's densest animal populations. It is one of the few places where the rare black rhino can be observed in their natural setting. As very few animals migrate in and out of the crater with its 2000 ft. high walls, you can expect to see lions, elephants, zebras, hippos, flamingos, jackals, rhinos, antelopes, many birds and other species. With a bit of luck the 'Big Five' can be spotted during one game drive only.
Overnight at NgoronogoroSopa Lodge. All meals included.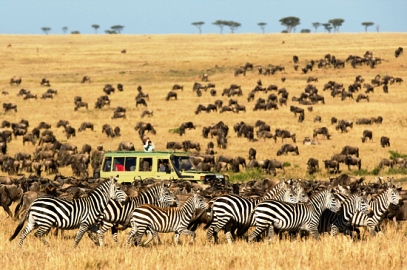 After breakfast you start on your way to Serengeti National Park. After stopping for your picnic lunch on a kopje (rock outcropping) in Serengeti you will continue further into the park and go on a game drive.
Overnight at Ikoma Tented Camp at Ikoma, Northern Serengeti. All meals included.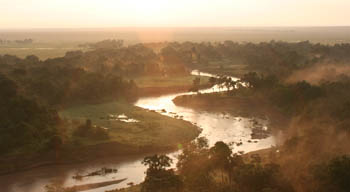 Early morning game drive to see also nocturnal predators returning from hunting and animals waking up in early morning light. Full day of game drives around Serengeti. Depending on the time of year and the migration of the herds you can expect to see wildebeest, lions, elephants, giraffes, zebras, monkeys, baboons, hippos, rhinos, antelopes and many birds and other species. As in Ngorongoro your Driver/Guide will be in contact with other safari drivers and will amaze you with his skill at locating the hidden animals.
Overnight at Ikoma Tented Camp at Ikoma, Northern Serengeti. All meals included.
Part 2 of your Safari Zanzibar Combination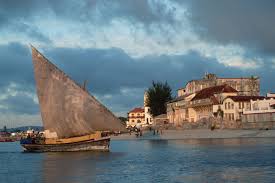 In the morning we bring you to the Seronera airstrip, for your direct flight from the Serengeti to Zanzibar(short stopover in Arusha). Transfer to the boutique beach Hotel TheZanzibari (upgradeable to 5 Star Hotel, on request ). Breakfast and Dinner are included.
(Note: if you want to stay at a 5 star hotel, we recommend the Ocean Paradise Resort)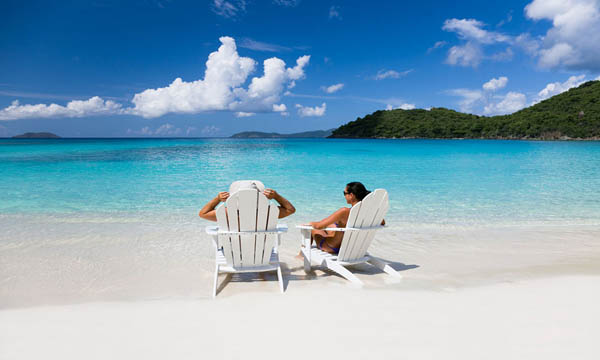 Relax and enjoy the endless beaches of Zanzibar whilst staying in your beachside hotel. There are a wide range of water sport activities you can participate in, such as snorkeling, scuba diving, boat trips and more.
Breakfast and Dinner are included.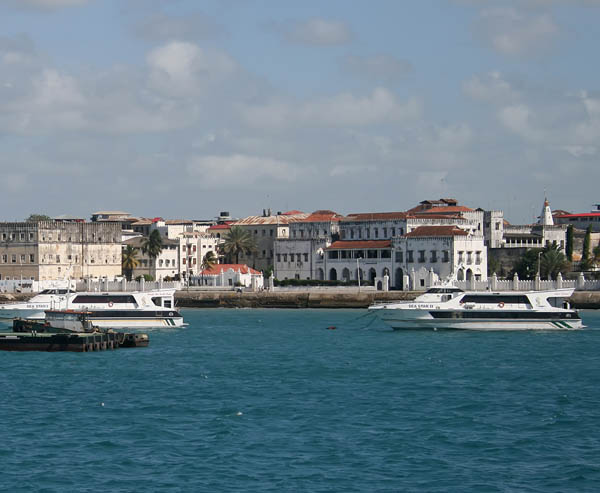 After breakfast you will be transferred to Stone Town. En-route you will do the famous Zanzibar Spice Tour: We have developed a special Spice Tour with lots of in-depth information not only about spices, but also about the organically grown herbs, and will provide an educational background of their traditional uses in medicine, cosmetics and cooking. After the tour we invite you for an opulent lunch at special spice restaurant – where you can taste the spices and fruits you saw on the tour.
Overnight at Dhow Palace Hotel or Tembo Hotel. Breakfast and lunch included.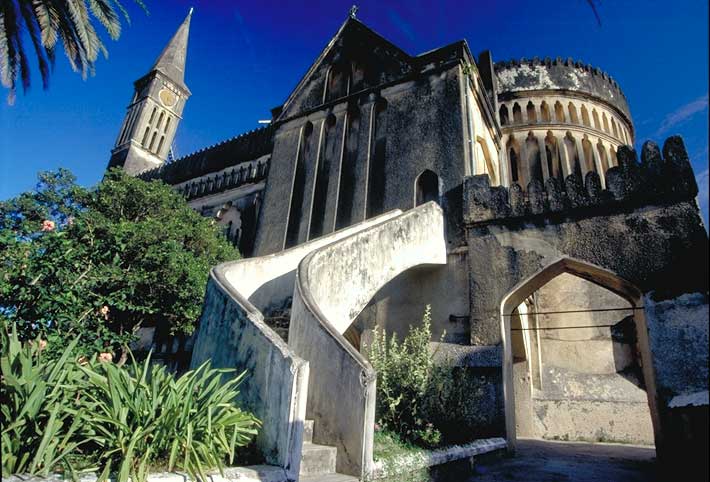 Today we will show you Stone Town on our Historical Stone Town Tour. This tour takes you through fabled Stone Town, where history appears to stand still. With visits to the House of Wonders, the Palace Museum (People's Palace) and the Arab Fort amongst others, it is a fascinating look at the essence of Zanzibar. You will see Zanzibar's bustling market, winding alleyways, ornately carved and studded doors, two cathedrals and countless mosques!
Overnight at Dhow Palace Hotel or Tembo Hotel. Breakfast included.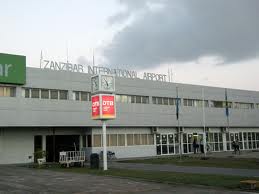 Airport Transfer to Zanzibar Airport in time for your departure. Breakfast included.
If you depart from another airport than Zanzibar we'll arrange flight connections to your departure airport (to Dar Es Salaam also ferry boats possible),