2 Days, 1 Night - Northern Circuit
Best time to travel: All year round
2 Days: This Lodge safari visits the well known nature reserves of Lake Manyara National Park and the Ngorongoro Crater.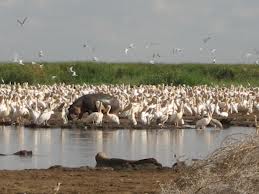 Day 1
Arusha – Lake Manyara National Park
We will collect you in the morning from your hotel and take you to the Manyara Lake National Park. This park offers areas of dense woodland in which live the long tailed Guenon monkeys as well as baboons, antelopes and gazelles and also approximately 500 elephants. The Manyara National Park is also known for its lions which like to lounge around in trees – this behavior is not common among large cats and makes for quite a sight.
The wildlife tour is followed at midday by a picnic in the Park after which the tour continues with more chances to observe these fantastic animals. Later on in the day you will leave the national park and proceed to the cooler crater uplands, where you will overnight at Ngorongoro Farm House Lunch; Dinner include.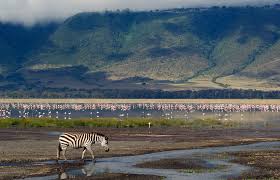 Day 2
Lake Manyara National Park – Ngorongoro Conservation Area – Arusha
After breakfast your safari continues with a trip to the Ngorongoro Crater. This is the world's largest un-flooded caldera – a feature formed by the collapse of land following a volcanic eruption. It is approximately 18Km in diameter and the home to an estimated 25000 mammals. The caldera is truly amazing but it is only when you have reached the crater floor and had a chance to look all around you, do realize just how breathtaking it is.
Here in a relatively small area (in African terms) you find practically the complete cross section of East African wildlife. Alongside elephants, zebras, wildebeest and buffalo you will find an array of antelopes, gazelles, hippos, warthogs, and hyena. There is also a very good chance that you will also see leopards, lions and the black rhino. The black rhino is unfortunately threatened with extinction. After lunch there will be more time for wildlife spotting before it's time to leave the Ngorongoro Crater and return to Arusha. Lunch; Dinner.
End of Service.