21 days, 20 nights - Camping Safari & Zanzibar Combination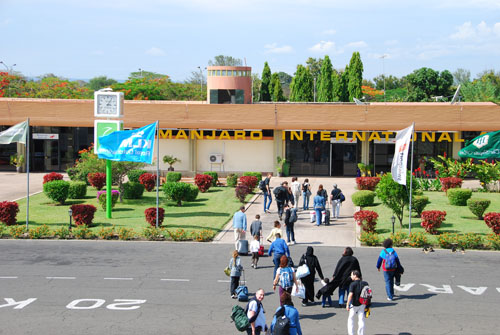 Arrive in Arusha or Kilimanjaro Airport.
We'll meet for an introductory briefing upon your arrival in Arusha before transferring to the Kigongoni Lodge or Ilboru Safari Lodge in the evening for Ovenight and Dinner.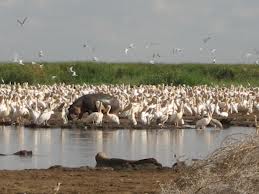 After breakfast you'll drive across the floor of the Great Rift Valley to Lake Manyara National Park. This beautiful park with it's lush vegetation and tropical forests of giant fig and mahogany trees, takes its name from the Maasai word for "euphorbia tirucalli", a bush which is used to make a thorny hedge to protect their cattle. Elephant, giraffe, buffalo, zebra and a variety of antelope inhabit the park as well as a variety of monkeys and a large population of hippos. If you are lucky you may see Manyara lions, famous for their tree climbing habits, lazily resting on the branches of an "Acacia tortilis" tree. The birdlife is also abundant, with flamingos, pelicans, hornbills and plenty of forest species.
Overnight at Twiga campsite in Mto wa Mbu. All meals included.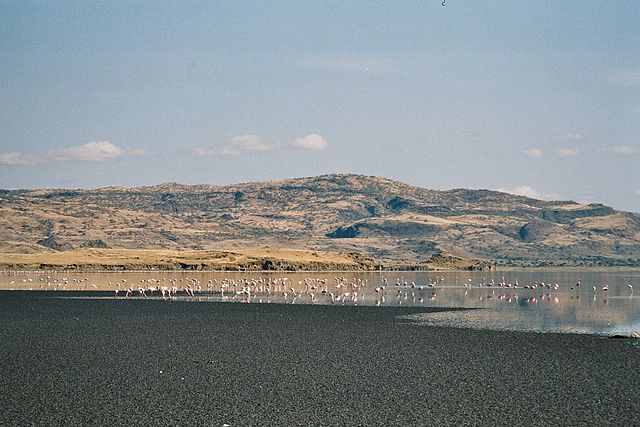 In the morning you drive via Engaruka Town towards Lake Natron on a 4 hour journey on a partly bumpy and dusty road. En-route you will see many Masai villages, termite mounds, gazelle, giraffe, zebra, baboons, bee boxes, and birds such as vultures, ostrich, starlings, Cory Bustards, and kites. In the afternoon you will go on a guided walk around Lake Natron – the lowest point of the Great Rift Valley in Tanzania (600m / 2000 ft) and famous for seeing vast numbers of flamingo and other water birds due to a high concentrate of sodium carbonate, algae, and zooplankton in the waters. You can go for a hike up aNgareSero River which flows in the Lake Natron. In contrast to the surrounding dry landscapes, you will find a small paradise here. After a strenuous walk up the stream, we reach the source of the river, in cascading waterfalls the river gushes out of the mountains. It is an excellent swim in the river and under the waterfalls for a nice cool-down from the hot sun. There may be baboons or other wildlife in the gorge.
Overnight at a public campsite at Lake Natron. All meals included.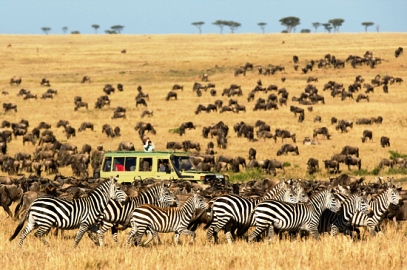 Day 4
Lake Natron- Serengeti
After breakfast you will start heading towards the Serengeti and can spot some wildlife and many Maasai villages on the way. You will cross Loliondo, a concession bordering Serengeti National Park and then you will proceed to drive further towards the Western Corridor where the Great Migration is expected to pass through in June/July. After stopping for a picnic lunch on a kopje (rock outcropping) at the Serengeti, you will continue further into the park and go on a game drive whilst en-route to the central serengeti.
Overnight at a public campsite in the Serengeti. All meals included.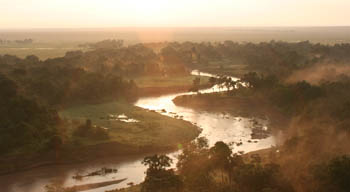 A full day of game drives around Serengeti. Depending on the time of year and the location of migration herds, you can expect to see wildebeest, lions, elephants, giraffes,
zebras, monkeys, baboons, hippos, rhinos, antelopes and many birds and various species. Your driver/guide will be in contact with other safari drivers and will amaze you with his skill at locating hidden animals.
Overnight stay at a public campsite in the Serengeti. All meals included.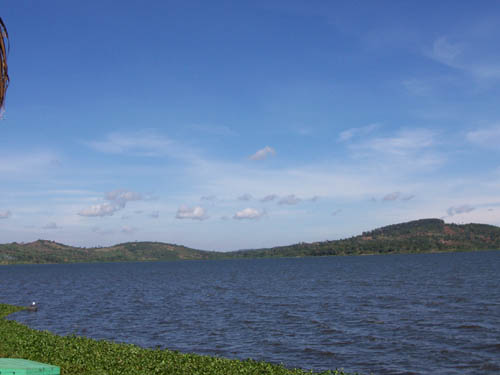 Day 6
Serengeti – Lake Victoria
Game-drive to Lake Victoria. In the afternoon, drive into the nearby hills to take a look at rural Africa, passing through the small villages of the Sakuma people, who grow cotton, ground nuts, sorghum and cassava as well as keeping livestock. Life carries on simply as it has done for centuries, but with a few poignant reminders of the 20th Century! See the local school and take a stroll to the top of a small kopje.
Overnight at a public campsite at Lake Victoria. All meals included.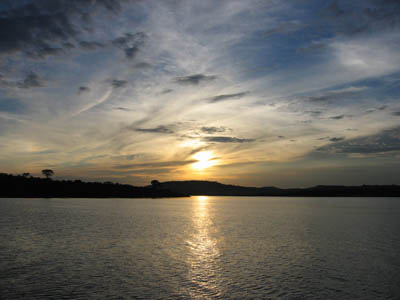 Start your day with an early morning traditional canoe fishing trip. Local fishermen will paddle the canoes and, on the way, the scene is typical of the lakeshore with women toiling in the fields and men fishing. The paddlers take one back in time as they sing traditional songs of home, of cattle and of life. In the distance can be seen the white lateen sails of fishing boats or dhows, returning from a night of fishing far out on the Lake.
Prolific and undisturbed birdlife can be found on the beach including migrant waders, Egrets from Europe and (amongst the reeds) flashes of brightly coloured Kingfishers; chattering golden and yellow weavers of many kinds complete the scene. At the village, witness fishing boats bringing in their catches and fierce bargaining by traders before strolling around this pretty, colourful village to see the busy stalls catering for every need amongst the fish drying in the sun.
Overnight at a public campsite at Lake Victoria. All meals included.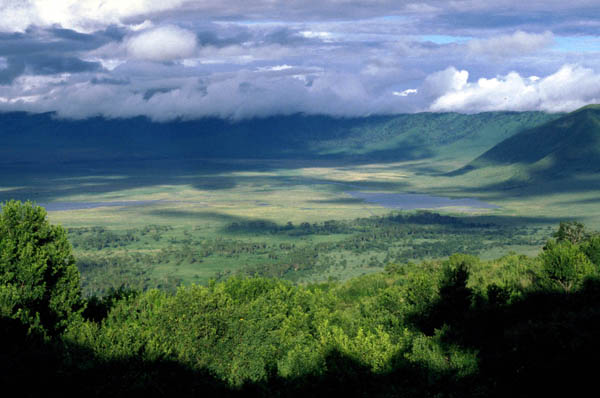 Day 8
Lake Victoria – Ngoronogoro
After breakfast you proceed to Ngorongoro Conservation Area (long drive). First you return to Serengeti and drive via Lake Ndutu Area. A picnic lunch will be provided.
On the way you will stop at the Olduvai Gorge where anthropologists Louis and Mary Leakey made many significant discoveries, contributing to the theory that human life originated in Africa. After arrival into the Ngorongoro Crater, you will go on a nature walk at the Northern Crater Rim of Ngorongoro Crater inhabited by buffaloes, elephants, baboons, monkeys and different species of birds. Escorted by an armed ranger you follow animal paths through dense bush. ( Walking is optional for an extra cost )
Overnight at Simba public campsite at Ngorongoro. All meals included.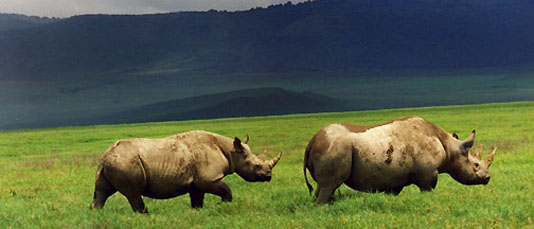 After breakfast you will descend into the crater for a wonderful game drive (with a picnic lunch). The Ngorongoro Crater is often described as one of the wonders of the world. It is the world's largest intact volcanic caldera and a natural sanctuary for some of Africa's densest animal populations. It is one of the few places where the rare black rhino can be observed in their natural setting.
As very few animals migrate in and out of the crater with its 2000 ft. high walls, you can expect to see lions, elephants, zebras, hippos, flamingos, jackals, rhinos, antelopes, many birds and various other species of wildlife. With a bit of luck the 'Big Five' can be spotted during one game!
Overnight at Simba public campsite at Ngorongoro. All meals included.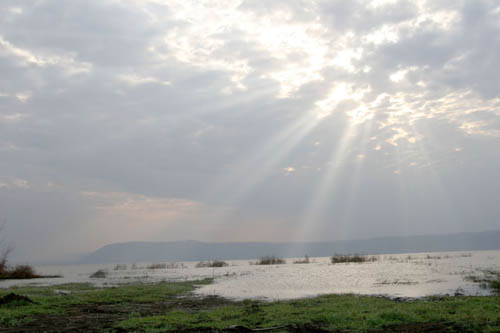 Day 10 – 11
Ngoronogoro – Lake Eyasi
From Ngorongoro you proceed to Lake Eyasi home to the hunter-gathers ethnic group of the Hadzabe Bushmen bearing similar characteristics to those of Bushmen in Southern Africa. The small people of this indigenous tribe are probably the last living in true harmony with nature and have a wealth of Fauna and Flora knowledge to share with us. The two days spent with them are filled with tours and game walks guided by bushmen – taking you on their traditional hunting tracks.
2 x Overnight at KisimaNgeda Public Campsite at Lake Eyasi. All meals included.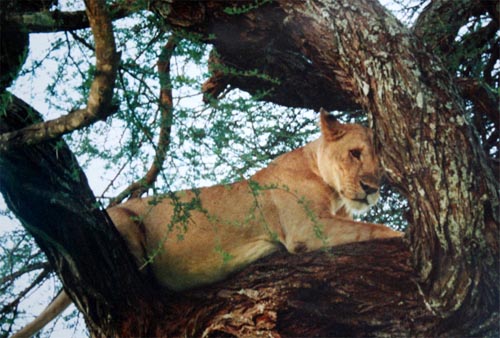 After breakfast we depart for Tarangire, Tanzania's sixth largest national park and sanctuary for an unusually large elephant population. Majestic baobab trees are an interesting feature of the park, dwarfing the animals that feed beneath them. Animals concentrate along the Tarangire River, which provides the only permanent water supply in the area. There is a great diversity of wildlife including lion, leopard, cheetah and up to six thousand elephant living within the park.
Overnight at a public campsite at Tarangire. All meals included.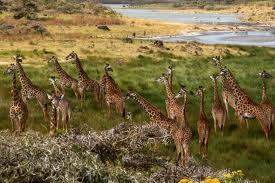 Day 13
Tarangire – Arusha
One final morning game drive before leaving Tarangire. In the afternoon we will reach Arusha, where we overnight at Kigongoni Lodge or Ilboru Safari Lodge.
Breakfast and lunch included.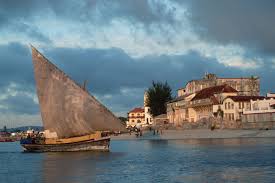 After breakfast we transfer you to Kilimanjaro Airport for your flight to Zanzibar. Transfer to The Zanzibari Hotel or Matemwe Beach Village or Ngalawa Beach Village (or other beach resort of your choice). Breakfast and dinner included.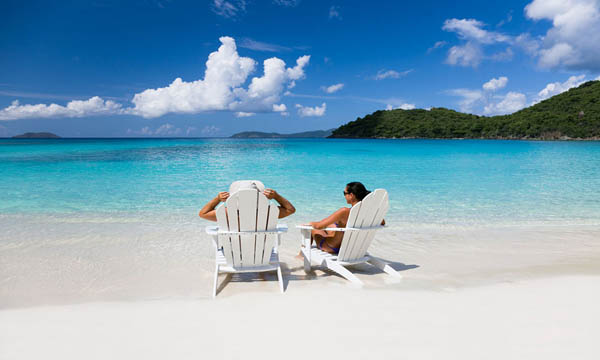 Day 15 – 18
Zanzibar Beach
Relax and enjoy the endless paradise beaches of Zanzibar while staying in your beach hotel. There are a wide range of water sport activities you can take part in, such as snorkeling, scuba diving, boat trips and more. Breakfast and dinner included.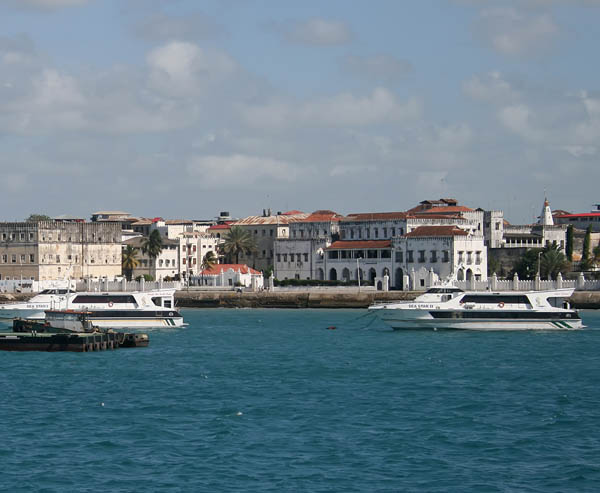 After breakfast you will be transferred to Stone town. On the way we will do the famous Spice Tour: We have developed a special spice tour with in depth information not only about spices, but also organically grown herbs and a detailed description about their traditional uses in medicine, cosmetics and cooking. After the tour we invite you for an opulent lunch at our restaurant – where you can taste the spices and fruits.
Overnight at Dhow Palace Hotel or Zanzibar Coffee house. Breakfast and lunch included.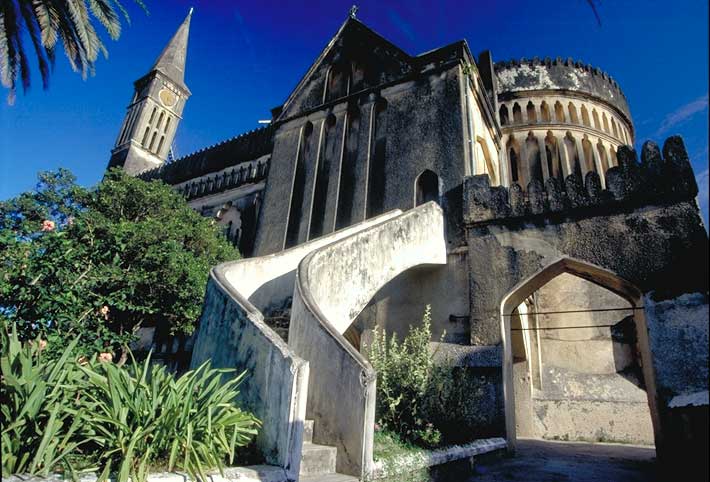 Today we will show you Stone Town on our historical Stone Town Tour. This tour takes you through the fabled town, where history appears to stand still. With visits to the House of Wonders, the Palace Museum (People's Palace), Dr Livingston's House and the Arab Fort amongst others locations, it is a fascinating look at the essence of Zanzibar. You will see Zanzibar's bustling market, winding alleyways, ornately carved and studded doors, two cathedrals and countless mosques!
Overnight Dhow Palace or Zanzibar Coffeehouse. Breakfast included.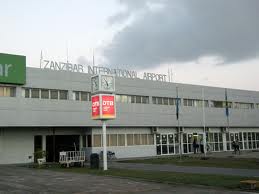 End of your camping safari Zanzibar combination, departure to the airport in Zanzibar.
Please note: This itinerary can also feature:
Wilderness camping – Upgraded camping facilities on private camp sites .
Mid-ranged lodging at lodges or tented camps .