3 days , 2 nights - Southern Circuit - Ruaha by Drive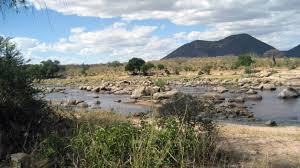 Day 1
Dar Es Salaam – Ruaha
Morning drive from Dar EsSalaam toRuaha National park. Your guide will pick up from your hotel and drive you to Iringa town then continuo to Ruaha National Park lunch on the way, On this day you will have a long drive about 10 hours, via Mikumi National park, you will be arrived at your Lodge in the late evening. Up on arrival you will discuss with your driver guide the program for the following day.
Overnight at Ruaha River Lodge at Ruaha National Park. Dinner included.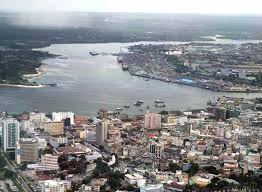 Day 3
Ruaha National Park – Dar es Salaam
In the morning you proceed with your safari activities en route to the gate, then you will start a safari back to Dar Es salaam, you will have a lunch on the way. You will arrival in the late evening to you lodge. Breakfast and lunch included.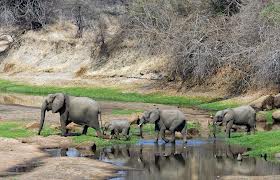 Day 2
Ruaha National Park
You spend your full day atRuaha National Park one of Tanzania's best kept wildlife secrets. Previously inaccessibility has ensured being unaffected by the ravages of mankind. It is the country' biggest elephant sanctuary and location of the Great Ruaha River flowing along its eastern border crating spectacular gorges.
The Ruaha National park is home to hippo and crocodile, waterbuck, reedbuck, buffaloes, lions, leopards, hyenas, wild dogs, jackals and many elephants. Best time to visit is the dry season from May to December where animals are concentrated around the shrinking water courses. Activities consist of game drives with through the park and a ranger guided walk to the dense bush.
Overnight at Ruaha River Lodge at Ruaha National Park. All meals included.