4 days, 3 nights - Northern Circuit 1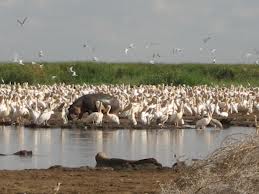 Day 1
Arusha –Lake Manyara
In the morning you'll drive across the floor of the Great Rift Valley to Lake Manyara National Park. This beautiful park with it's lush vegetation and tropical forests of giant fig and mahogany trees, takes its name from the Maasai word for "euphorbia tirucalli", a bush which is used to make a thorny hedge to protect their cattle. Elephant, giraffe, buffalo, zebra and a variety of antelope inhabit the park as well as a variety of monkeys and a large population of hippos. If you are lucky you may see the Manyara lions, well known for their tree climbing habits, lazily resting on the branches of an "Acacia tortilis" tree. The birdlife is also abundant with flamingos, pelicans, hornbills and plenty of forest species.
Overnight at Escarpment Luxury Lodge at Lake Manyara. Lunchbox and dinner included.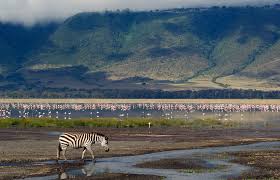 After breakfast you proceed for Ngorongoro Conservation Area. After arrival you descent into the crater for a wonderful game drive (with a picnic lunch) inside the Ngorongoro Crater. As very few animals migrate in and out of the crater with its 2000 ft. high walls, you can expect to see lions, elephants, zebras, hippos, flamingos, jackals, rhinos, antelopes, many birds and other species. Your Driver/Guide will be in contact with other safari drivers and will amaze you with his skill at locating the hidden animals. Late afternoon ascent the crater and proceed to your lodge.Overnight at Ngorongoro Wildlife Lodge or Ngorongoro Farmhouse.
All meals included.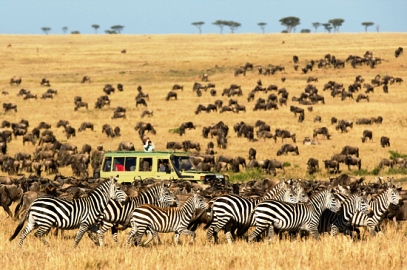 Day 3
Ngorongoro – Tarangire
Your Tour proceeds with the drive to Tarangire, Tanzania's sixth largest national park and sanctuary for an unusually large elephant population. Majestic baobab trees are an interesting feature of the park, dwarfing the animals that feed beneath them. Animals concentrate along the Tarangire River, which provides the only permanent water supply in the area. There is a great diversity of wildlife including lion, leopard, cheetah and up to six thousand elephant. A cultural visit with the semi-nomadic tribes are also included.
Overnight at Maramboi Tented Lodge or Tarangire Safari Lodge at Tarangire.
All meals included.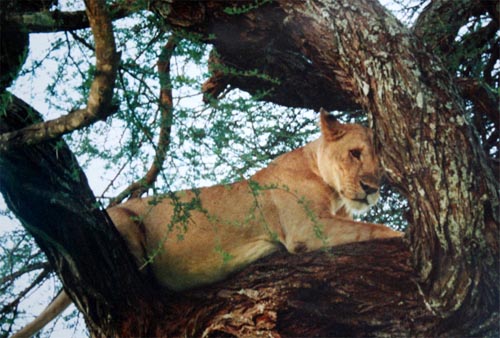 Early morning game drive at Tarangire. Afterwards you return to Arusha. Reaching Arusha in the afternoon.
Breakfast and lunchbox included.