5 days , 4 nights – Northern Circuit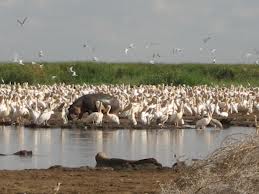 Your Tour starts with the drive to Lake Manyara. Nestling at the base of the Great Rift Valley escarpment, the park is recognized for its incredible beauty. You can see many game animals such as Buffalo, Elephant, Giraffe, Impala, hippo and others.
Overnight at Escarpment Luxury Lodge at Lake Manyara.
Lunchbox and dinner included.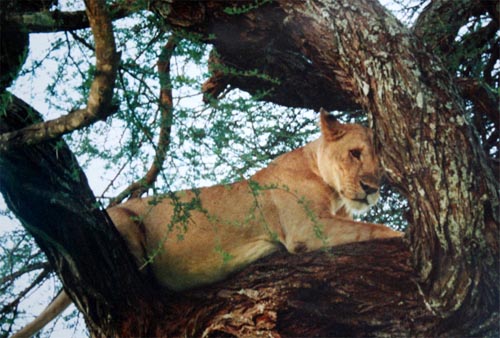 Day 2
Lake Manyara-Serengeti
After breakfast you start on your way to Serengeti National Park. After stopping for your picnic lunch on a kopje (rock outcropping) in Serengeti you will continue further into the park and go on a game drive.
Overnight at Seronera Wildlife Lodge at Central Serengeti.
All meals included.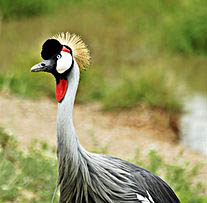 One day filled with more drives around Serengeti. Depending on the time of year and the migration of the herds you can expect to see wildebeest, lions, elephants, giraffes, zebras, monkeys, baboons, hippos, rhinos, antelopes and many birds and other species.
Overnight at Seronera Wildlife Lodge Central Serengeti.
All meals included.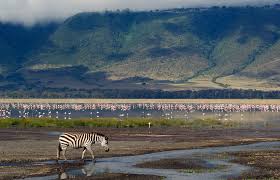 Day 4
Serengeti -Ngorongoro
After breakfast you proceed to Ngorongoro Conservation Area. After arrival you descend into the crater for a wonderful game drive (with a picnic lunch) inside the Ngorongoro Crater considered as an UNESCO World Heritage Site. As very few animals migrate in and out of the crater with its 2000 ft. high walls the Ngorongoro Crater has the highest wild animal density worldwide. Among the species are lions, elephants, giraffes, zebras, hippos, flamingos, jackals, rhinos, antelopes, many birds and other species. You might expect to see the 'Big Five' in one day. Overnight at Ngorongoro Sopa Lodge or Ngorongoro Farm house. All meals included.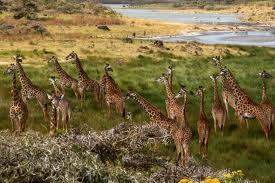 Day 5
Ngorongoro – Arusha
In the morning when the morning mist has cleared away (depending on weather) you go on a Nature Walk at the Northern Crater Rim of Ngorongoro Crater inhabited by buffaloes, elephants, baboons, monkeys and different species of birds. Escorted by a ranger or Maasai Guide you follow animal paths through dense bush.
Afterwards you return to Arusha with arrival early afternoon. Breakfast and lunchbox included.
End of Service.